Everyday SOAP journaling App for everyone
My SOAP Journal is a very easy to use SOAP journaling app allowing you to use the SOAP principle to journal each day and have easy access to past journals.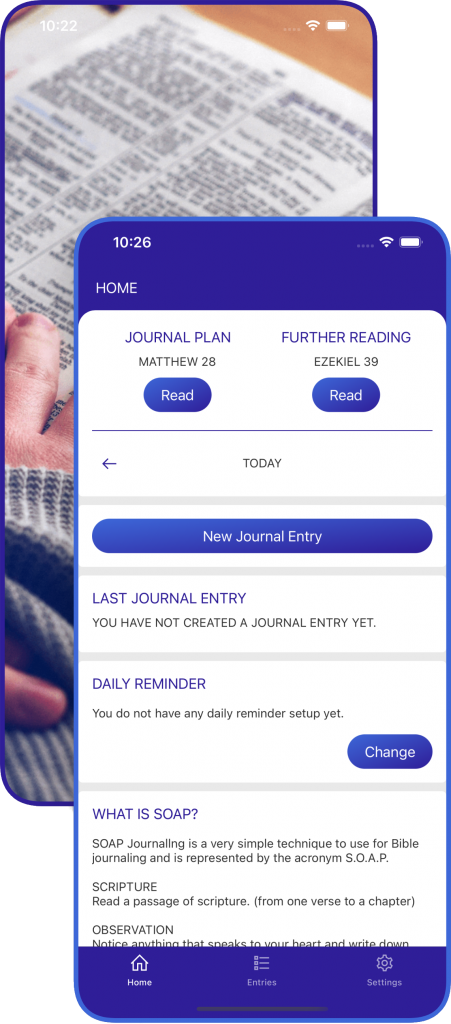 Journal Plan for each day
The app provides a carefully designed Journal Plan for each day or alternatively create your own.

Multi-form factor and platform
It does not matter if you use a tablet or phone or Chromebook, the app supports most Apple and Android based devices.

Cloud based storage
With cloud based storage, when you start a journal entry on one device, you can continue it on a different device and access all previous journals no matter where you are